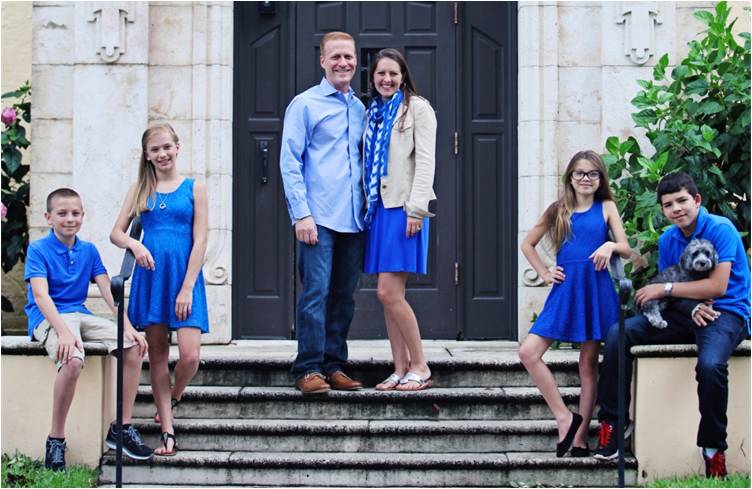 To say Tab Bish is an outstanding realtor would be a gross understatement. I was introduced to Tab 3 years ago. I was getting ready to sell my first home that I had lived in for over 15 years. I was getting ready to get married and blend a family of 7. I was excited to open the next chapter of my life but sad to see this home sold. Tab was incredibly gracious as he walked us through staging our home to be show ready and give us easy tips to live in the home and keep it ready to show (especially with 2 kids). Tab also did the same with my fiancé and helped navigate a gigantic beast of a dog for showings in his home. Our most challenging task came next, finding the home in the right schools zones big enough to house this crazy Party of 7 and not break the bank. We looked for months at hundreds of homes. Tab never tired of looking up one more house or driving around one more day. When we finally found the perfect home, Tab was present every step of the way, during the inspection, the closing, the countless questions, not to mention the questions regarding the process and the status of our 2 homes on the market to sell.

The next, most recent time I needed Tab was helping me find a rental after the Party of 7 did not blend so well. I was in a bad place just giving up the only home my kids had ever known and refusing for them to have to go into a smaller space that they have never experienced and in a hurry as school was starting in 3 weeks. Tab stepped up to the plate to field 6 am calls, hundreds of texts, a shoulder to cry on, a male perspective, an assistant that made me feel I was the only person she was helping. In 2 weeks we found a rental and we are settled. My kids are happy and the roller coaster would have most definitely derailed with out Tab Bish, outstanding realtor, dear friend, and acting mental health coach.

Tab, my family thanks you from the bottom of our hearts, you are truly one of a kind and anyone would be lucky to have you assist them in selling or buying a home. All my referrals go to Tab Bish at Lee Alan Realty!
— Melanie Confusione, Client